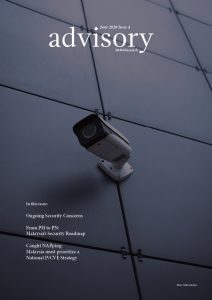 It is now July 2020, and there is not a day when we at IMAN wonder if things will turn for the better. Covid-19 is a given, and we will have to live with the fact that it destroys economies, countries and communities. The United Nations has already warned us that the coronavirus could cause a global mental health crisis, especially those vulnerable to mental distress, including children and young people, and healthcare workers who see patients dying from COVID-19.
In all our advisories, we talk and emphasise how Covid is also a security threat, and again we remind you that this is not something to take lightly. The virtual conferences IMAN attended on security and preventing violent extremism demonstrate that the threat of terror is a reality, and that we cannot let down our guard. It may look like we have a stable government now, but our internal politics have a direct impact on domestic, regional and international security too.
Now that we have entered the second half of the year, all we can wish for you, dear reader, is that a miracle happens. Because at this point, it's all we have.