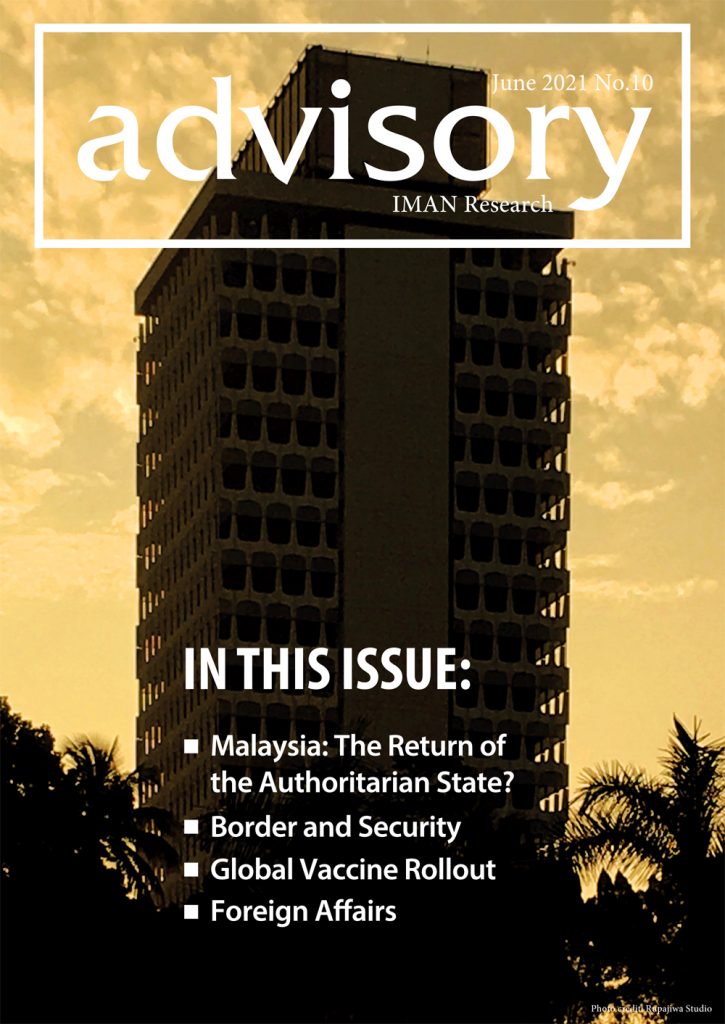 What a discouraging year 2021 has been!
Malaysians have never been timid in voicing out their displeasure, but they are increasingly demanding for a proper state of affairs to return, and encouragingly, the Royal Houses of Malaysia are united in demanding for the Parliament to reconvene and that Covid-19 pandemic be under control. However, these are not enough.
You would be familiar with IMAN Research's briefs and press statements, and we are delighted to know that friends and colleagues in the business community are as concerned about Malaysia. This is not merely about Ringgit and Sen — business wants a dynamic, progressive and successful government and society, which is not what they are seeing now. What would they, as well as we, leave their children and grandchildren, should Malaysia tank?
The review is a recap and an analysis of what has been happening in Malaysia and the region. What is apparent to us is that all of us need to join hands in a partnership, to save what was a functioning country. Feel free to agree or disagree with us at [email protected]