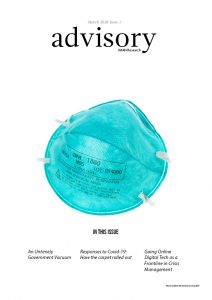 To commemorate IMAN's 5th anniversary on April 1st, we are launching our monthly advisory. The publication will be released on the last Friday of the month.
Our first issue covers the recent political turmoil and its implications on the security landscape, as well as responses to Covid-19 and the use of technology in crisis management.
---
editorial letter
The first quarter of 2020 is certainly dramatic for Malaysia. From political shenanigans to a global pandemic, our country is facing challenges on an almost daily basis. This, in our opinion, is unhealthy for the nation and its people, as they grapple with economic, political and health uncertainties.
February saw a change in government, and the then Prime Minister of Malaysia, Dr Mahathir Mohamad's resignation. In an about turn, his protege, Azmin Ali, flew the coop to join Mohamad's former Deputy Prime Minister's new cabinet. The backdoor Cabinet as it is popularly known now, is seen as having committed treason to Pakatan Harapan.
In March, the Covid-19 pandemic affected almost every country in the world. What is apparent in Malaysia is that the untested leadership of Muhyiddin Yasin, the present Prime Minister of Malaysia, and his new and seemingly lacklustre Cabinet, is unwelcome to Malaysians who want strong and fearless leadership to assure them of brighter days.
In this current time of great anxiousness, Malaysia is also facing internal challenges that may destroy the social fabric of the country.
What state are we in now, and what can Malaysians expect in the near future?