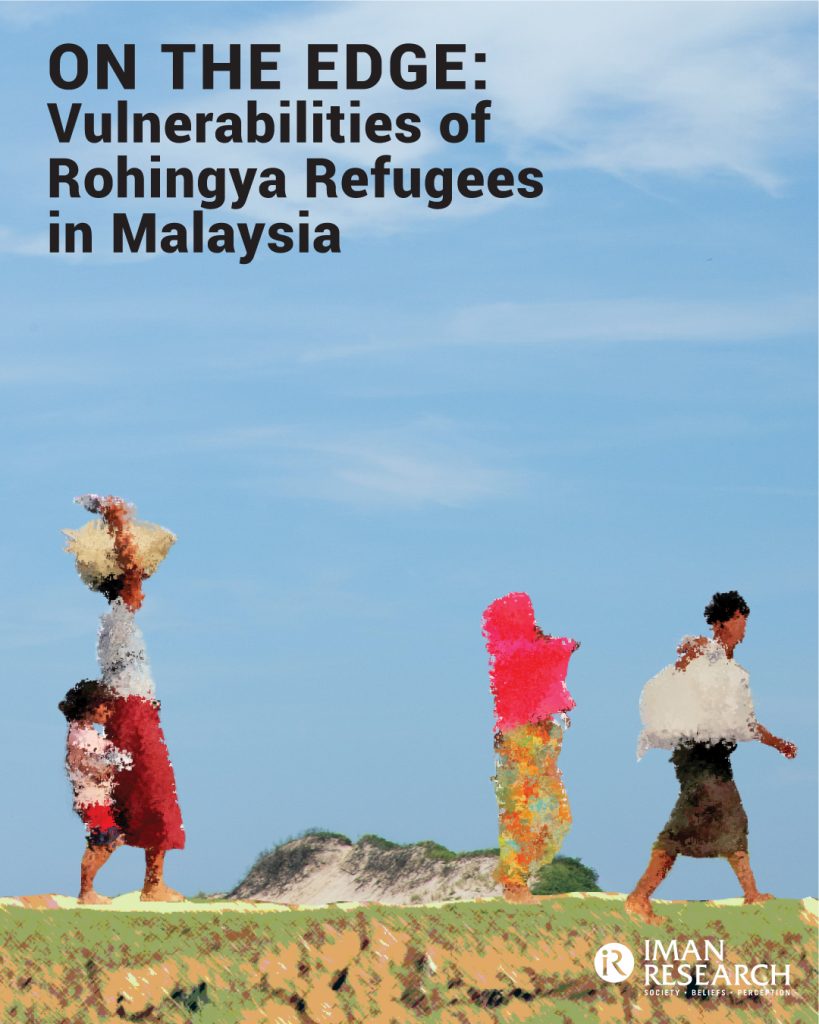 IMAN Research (IMAN) embarked on a research and capacity building project to examine the risk of radicalisation and propensity towards violent extremism among vulnerable communities, particularly Rohingya refugees in Malaysia in 2019. This project was conducted qualitatively via the following methods: shadowing the community and documenting observations, focus group discussion and in-depth interviews with Rohingya refugee communities in four regions: Northern, Central, Southern and East Coast of Peninsular Malaysia. Sabah and Sarawak were excluded from the research due to accessibility and no data on the Rohingya refugee population in the region.
The research revealed four key themes in the risk of radicalisation among Rohingya refugees in Malaysia, which are:
(1) Refugee vulnerability
The pre and post migration difficulties faced by Rohingya refugees are part of the contributing factors that hinder the resiliency of the community against violent extremism. On top of past discrimination and persecution back in Myanmar, the community finds it difficult to sustain their livelihood in Malaysia due to barriers in accessing basic services as well as job opportunities.
(2) Psychological distress and intense emotional reflections
The community showed signs of psychological distress and intense emotional reflections from their pre and post migration experience. Emotions such as anger and frustration, disappointment, alienation and distrust were shared by the community members. Difficulties in accessing healthcare services also means that these communities are unable to access mental healthcare services for intervention.
(3) Thoughts on violence
Rohingya refugees perceived the Myanmar army as enemy numero uno for persecuting the community back in Myanmar. As such, the disappointment and anger in the mentioned key themes above led to the justification of violence to fight against their oppressor, the Myanmar army. Some frame this intention as a jihad against tyranny and some see it with the intention to fight for their rights since the international community has failed them.
(4) Rohingya networks
Due to the migratory nature of the Rohingya refugees, the communities in Malaysia have networks with Rohingya refugees in other countries such as Bangladesh, Saudi Arabia and Myanmar. In terms of the community network in Malaysia, apart from people of their own community, neighbours and employers from Malaysian local communities help them in terms of living quarters and job opportunities.
IMAN has engaged with various organisations such as IKRAM, ICRC, UNDP, Penang Institute and IDEAS for their thoughts as well as further recommendations that can be considered. IMAN has also engaged with other civil society organisations for trauma healing programs for the Rohingya refugee communities. We hope this study further enlightened the need for a Refugee Policy that protects the rights of refugees and asylum seekers in Malaysia.