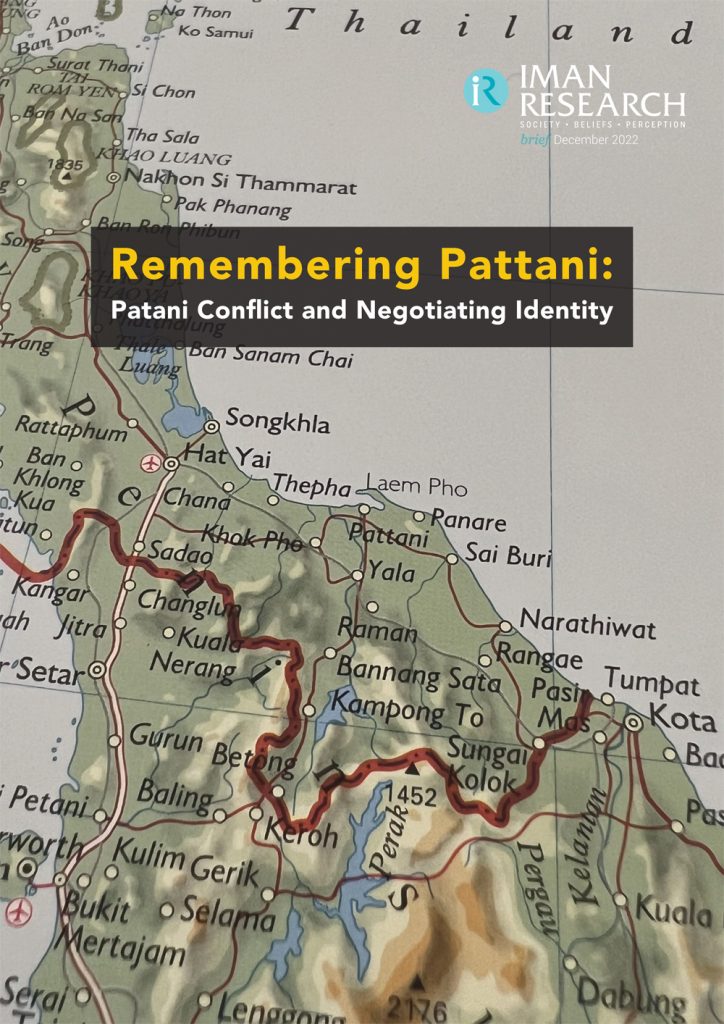 I visited the National Museum in Kuala Lumpur a few months ago and saw the Patani Malay kingdom stamps being exhibited. I quickly turned on my phone camera, and sent the picture to a Patani social worker who attended a workshop IMAN organised on para-counsellor training in early October 2022, to train Patani social workers on counselling skills. A brief history of the Patani kingdom was included in the Malay kingdom section of the National Museum. If the Nadia who read the section was the Nadia from three years back, she might have just read it through without any interest. Nadia three years later is different. She has worked with IMAN and been involved in IMAN's project on Pattani for the past two years, focusing on community resilience and mental health of the Patani community.
For me, it is ironic that the Patani Malay kingdom stamp was kept by Malaysians. It was included in the abovementioned exhibition of the Malay kingdom, and yet Patani Malay kingdom has ceased to exist and they are now referred as Southern Thailand, comprising three main provinces; Pattani, Narathiwat, Yala and part of current Songkhla. If you ask Malaysians what they know or remember about Pattani and Patani, some would probably say something about Patani Malays and there was a conflict there, that's it. Some might not even know there's a conflict in Pattani.
Therefore, I decided to write about the memories of Patani. The current ongoing conflict in Pattani has not been easy on everyone, at the very least even to us who monitor the situation from afar. My years working on this issue has taught me a lot of things, especially as a Malaysian Malay who knows that there is conflict in Pattani but never realises what is happening. This article is my personal interpretation of Pattani, Patani, the conflict, and the way the community refused to be torn down by violence. Though this article might not be able to bring justice to a century-long struggle the community experienced against violence, hopefully these writings of mine are able to show their tenacity and resilience en route to peace. This article will be divided into four sections: Patani homeland for the separatists; Patani that I live in: in the eyes of the community workers; Patani community: where are we going; and Patani struggles from the eyes of an outsider. Hopefully this article will shed some light to Malaysian society on the struggles of our neighbours to achieve peace.