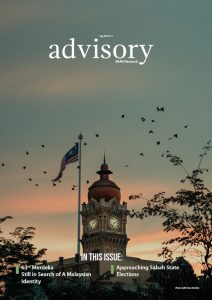 We are entering an exciting month, September: Sabah will hold state elections on September 26, 2020, and Sabahans and Malaysians are looking at the elections with great eagerness. Last month itself saw Musa Aman, the former Sabah Chief Minister, disputing the dissolution of state legislative assembly by the incumbent Chief Minister and subsequently filing a lawsuit against the state's Governor, TYT Juhar Mahiruddin, and to his shock, failed. 
In fact, this year itself saw Malaysians reeling from so many political upheavals, even during the MCO when Covid 19 hit the whole world, that we are fed up. Or are we? As Sabah gears for the elections, there is talk among the chattering class that the underdog Pakatan Harapan coalition may make a comeback, and win the purported General Elections in supposedly November this year. But that's either gossip or wishful thinking, no?
Talking about comebacks, Tun Dr Mahathir has made quite a number that he puts Madonna's musical reinventions to shame. Dear readers, have your kepek ubi pedas ready: we are not done yet.
Selamat Hari Merdeka ke 63. Our country needs more than a new government; it needs a lot of love, nurturing and a concrete future.